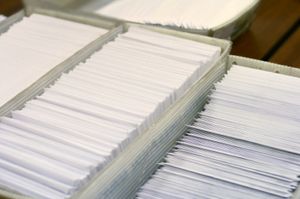 If you're like most businesses, your office is buzzing with team members tackling meetings, projects and tasks. So who has time to assemble and stamp large-quantity mailings?
In Auburn, Montgomery, Tuskegee and Wetumpka, the answer is McQuick Printing.
From simple postage processing to more complex assemblies, we offer the mail services and mail solutions to put your schedule at ease. Add our mail services to your next direct mail printing project, and we can take your job from idea to final delivery so you can worry about more important things.
Our mail services include demographic analysis, mailing list prep, qualifying and de-duplication just to name a few. For more information, just fill out the form on this page and we will be happy to give you a quote!