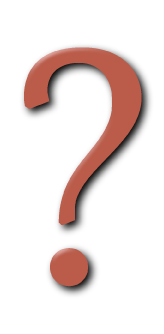 Have a question? We can help!
File types, file delivery options, full, spot, or single color jobs. It can become quite confusing when you are dealing with a complex print job, sign job or specialty product. We can help guide you through the maze quickly and painlessly. All you have to do is ask!
What to do?
The basic file type used for all sorts of printing projects is the PDF file. When a PDF file is created properly, it can be re-purposed across several projects with ease. The key to creating PDF files correctly is simple: define the project and create the file accordingly! If by chance you don't have the capability to create PDF files, there is a web-based service that can help. Just go to Adobe.com and there you will find a PDF conversion tool.
There are also free downloads available for PDF file conversion. One of the most popular is Cute PDF, which works very well.
One of the most common mistakes that people make when creating a PDF file is to subset the fonts. An embedded "subset" font is for viewing purposes and printing to a laser or inkjet printer. A font that has been subset is not suitable for files that must be processed through a RIP, or Raster Image Processor. Subset fonts do not actually embed the font file, so a ripped PDF subset font will bitmap and result in very poor print quality.
You can click on the question mark to download our recommended settings for PDF creation out of Adobe InDesign.
How do I send files to you?
On our home page, and every page in our site in fact, you will find a link that says "send a file". All you have to do is fill out the form, browse to your file on your Mac or PC and attach it and click the "submit" button. It's that simple!
What's the limit of the file size?
Please limit the size of your files to 1 gigabit.
When I approve my job, how long will it be before I get it?
At McQuick Printing, we strive to turn your jobs as quickly as possible. The main factors which decide turn around times include the complexity of the job and it's final destination. Once your job has been approved, a typical turn around is 5 working days. However we always try to deliver a little quicker than that, and depending upon the job itself, we can sometimes deliver within 48 hours.
Please consult with your customer service representative for an estimated time of delivery.